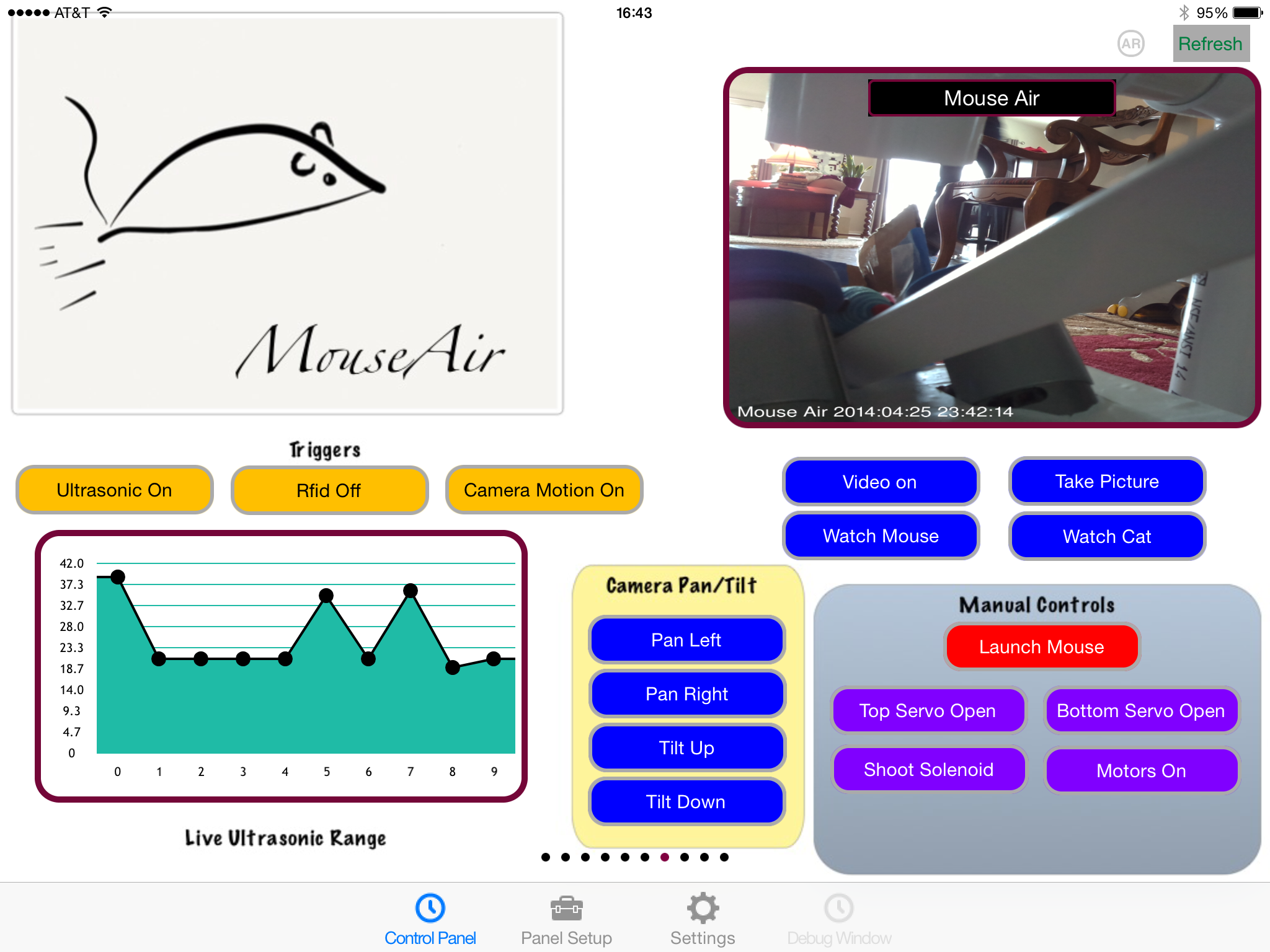 We have always enjoyed building control panels for my projects. We used to laboriously build physical control panels with switches, meters and lights. Lots of lights. MouseAir is a complex project. 4 Servo Motors, 3 Sensors, 4 relays, 2 DC motors, one mother-of-all solenoids, one camera and one obnoxious cat, all working in sequence.
We like to be able to change parameters, change modes and cause actions (such as entertaining a cat), whether next to the MouseAir launcher or across the world.
In this project, we are using RasPiConnect (www.milocreek.com) to control MouseAir. RasPiConnect allows me to build multiple pages of controls, with graphs, webpages, pictures, streaming video (with a little more work!) and lots of lights and buttons on an iPad or iPhone without having to build and submit an app to the App Store. You build the controls on the phone/pad and then modify a server on the Raspberry Pi to talk to the control panel.  This is the second project for which we are using RasPiConnect.  The first is Project Curacao.
Following is a picture of the MouseAir RasPiConnect screen. We are writing an article for MagPi Magazine describing how to build a control panel like the one for MouseAir.  It should be published in the June or July issue.
Related