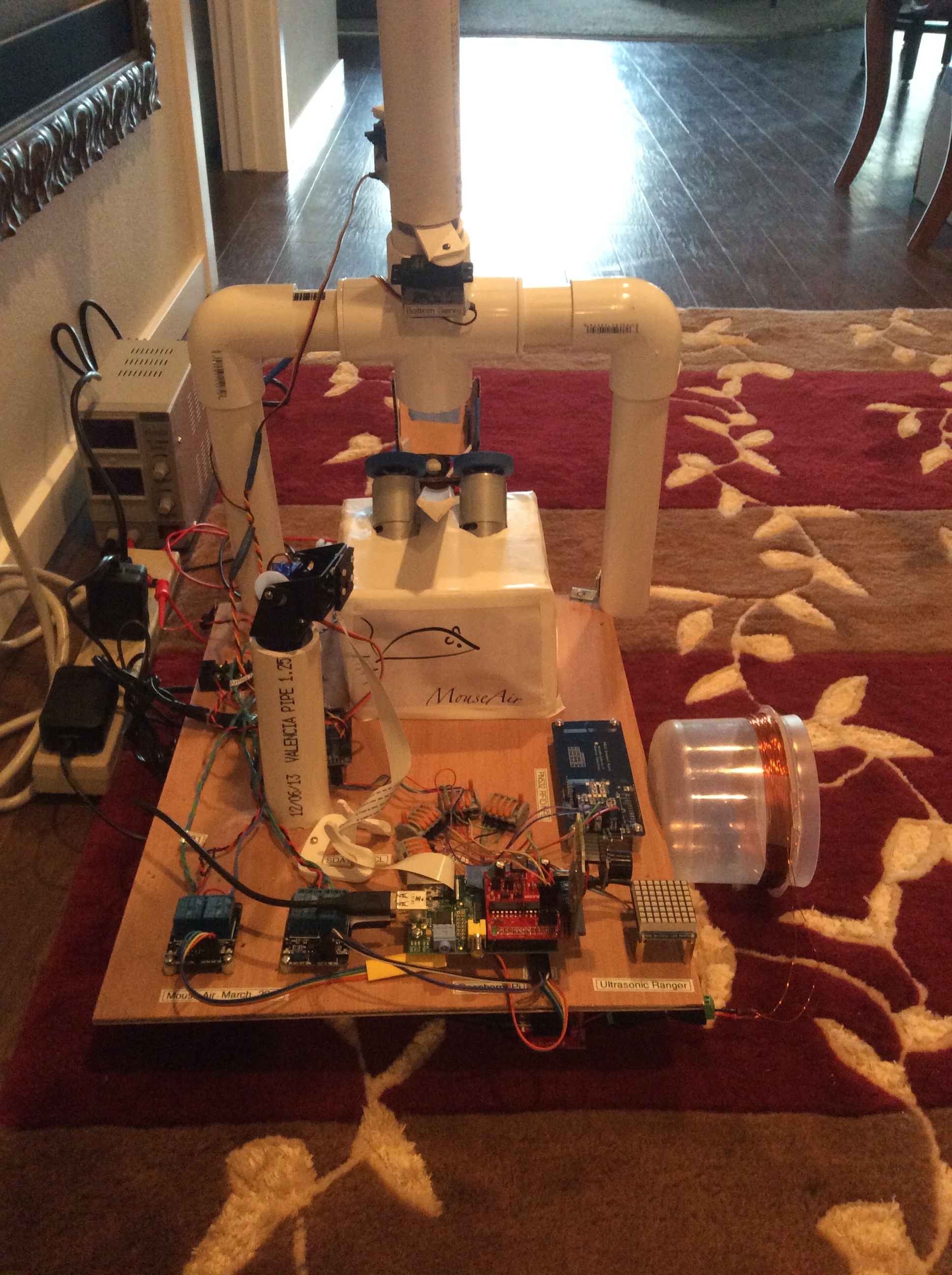 MouseAir Prototype Complete – Raspberry Pi
The MouseAir Project is complete!  It loads toy mice and fires them off for the cat.
However ridiculous that sounds.
The MouseAir system is built around a Raspberry Pi controlling all the devices and connected to an iPad based control panel using RasPiConnect via a WiFi connection. We are using a Pi Camera on a pan / tilt structure to capture the cat events, examine the launching mechanism for jams, motion detection and even streaming video.  Note the hand built 125KHz RFID antenna on the right side.  See an early mouse launch here.
We started off with an 125KHz RFID sensor (USB serial connect to the Raspberry Pi).   The device ID-3LA requires used requires an external antenna. The ID-3LA device requires an antenna with 1.33mH.  We decided to use a circular antenna of 71 turns of AWG24 antenna wire around a 120mm plastic bowl. This should give a range of about 10cm. Using the bowl,  We can stick kitty treats inside to make sure the cat gets very close to the antenna.   Unfortunately, his internal RFID chip is not compatible with the ID-3LA as I found much to our Chagrin.
Two DC motors, four Servo motors, four relays, three power supplies and two RFID sensors.  See issue 5 of Raspberry Pi Geek Magazine for the full article.
More coming on MouseAir in the next few weeks.
Related