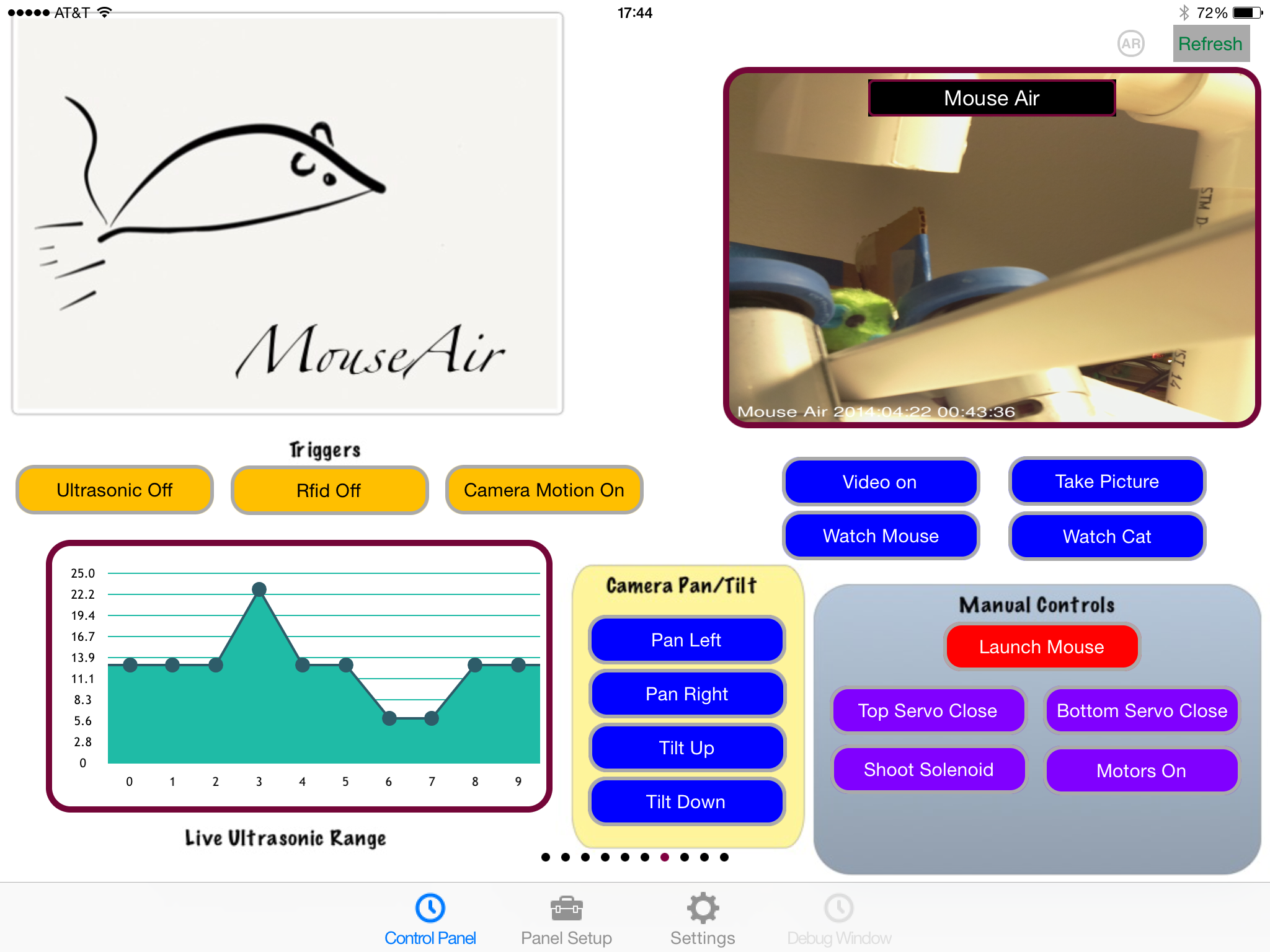 MouseAir Makes List of 15 Most Creative Raspberry Pi Projects
Brit+CO has named SwitchDoc Labs rather whimsical 3D Printed project MouseAir as one of the most 15 creative Raspberry Pi projects.  We are number 15 on the list, but still we are very honored.  The Cat is especially honored.  And hopes we will build more.
http://www.brit.co/raspberry-pi-projects/
MouseAir
This project detects the cat, loads a furry fake mouse in to a launching slot, fires a servo and then launches it in the air by using quickly rotating motors.  Four servo motors, two DC motors, a pi camera, and an ultrasonic detector all controlled by a Raspberry Pi connected to a to a control panel built with the RasPiConnect App as seen below.  Here is tutorial for building RasPiConnect control panels.
Related