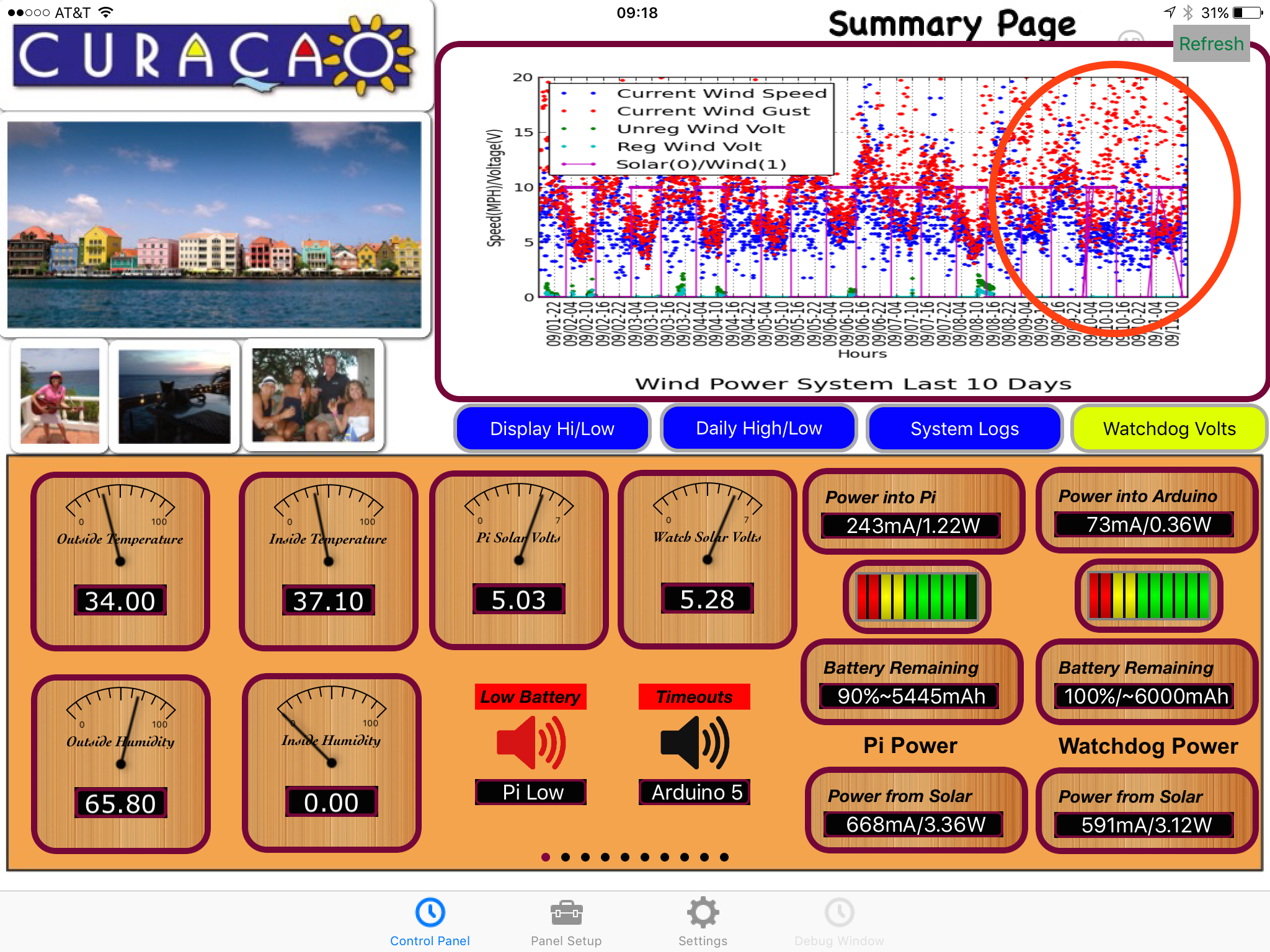 Project Curacao Survives Storm!  Non-event….
The tropical wave hitting Curacao and Project Curacao yesterday and today was a complete non-event.   Not much rain, and it even looks like the winds were less than the day before.   A disappointment for us who were looking forward to watching our first big storm event from 3500 miles away.
The tropical wave just dissipated before it hit the island and left us with cloudy skies, but not much wind or waves.   Maybe next time.
Below are the RasPiConnect screens showing the wind for today/yesterday and a current picture.

What is Project Curacao?
Project Curacao, a massive Raspberry Pi / Arduino solar powered project has been deployed for 4 months on Curacao, a small tropical island in the southern Caribbean.
It's been an up and down 4 months (but mostly up!).   The performance of the system has been excellent, except for a slightly loose connection to 2 out of the 3 solar panels to the Raspberry Pi.   This causes issues, as might be expected, but the power management system in Project Curacao has been handling it well.   Right now, we have a run of 4 weeks that the offending wire has been connected leading to boring power graphs, but great data!
Related