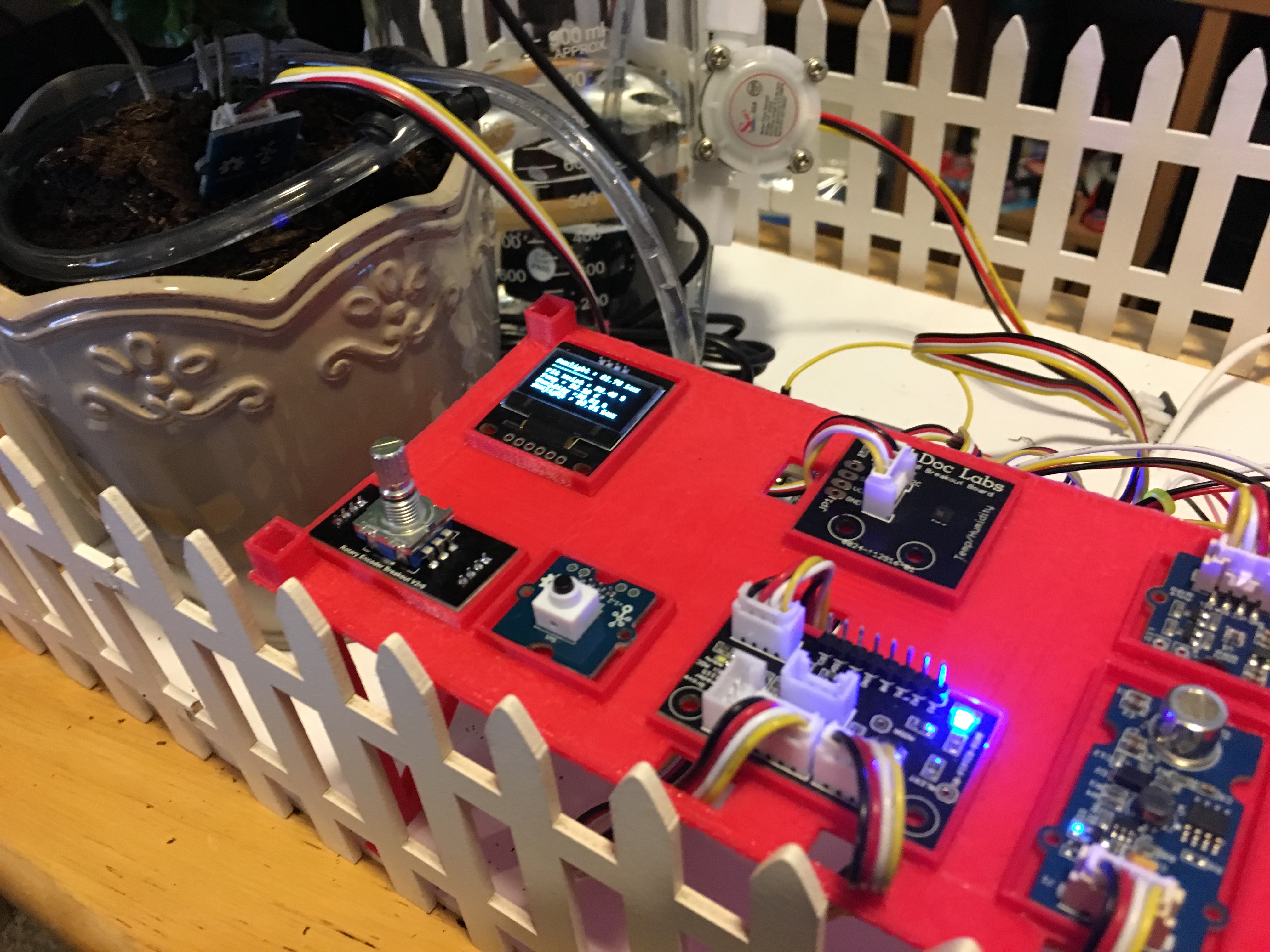 New SmartPlantPi Assembly Manual Addendum for HR Grove Moisture Sensor
What Is SmartPlantPi?
SmartPlantPi is a perfect project kit for kids with some help from the adults and for adults trying to learn some new things.   We have done this before with our successful OurWeather kickstarter so
we know what we are talking about.   People all over the world have built the OurWeather weather station with great success.   This project has no soldering involved and uses Grove connectors to wire everything up!  You can't reverse them and blow things up.   Here is our tutorial on the Grove system.
Easy to build.  Easy to learn about the IOT (Internet Of Things) and the Raspberry Pi.
SwitchDoc Labs is building on the strength and reception of our last successful No Soldering Kickstarter Project – OurWeather.
Measure your Temperature!
Measured your Soil Moisture!
Measure your Sunlight!
Show your results on the Internet!
Even connect your plant to the Amazon Echo/Alexa!
What is the New Assembly Manual Addendum For?
The new manual is for adding the HR Grove Moisture Sensor.   The High Reliability Grove Moisture Sensor recently released by SwitchDoc Labs is now included in all new SmartPlantPi
kits.
What is the HR Grove Moisture Sensor?
The Grove – High Reliability Soil Moisture Sensor is designed for the Raspberry Pi and Arduino (including the ESP8266) and can be used to detect the moisture of soil. It can be used to decide if the plants in a garden need watering. It can be used in gardens to automate watering plants. It can be used very easily by just inserting the sensor into the soil and reading the output using ADC.   The Grove Power Save is used to shut off the power to the moisture when the sensor is not being read.   This dramatically extends the life of the sensor by dramatically reducing electroplating.
Related