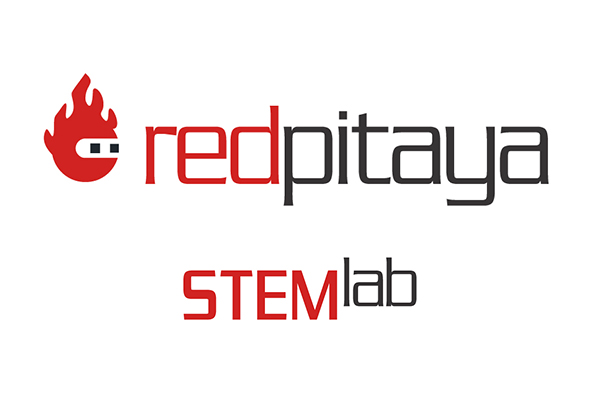 Red Pitaya Open Source Instruments. Now on SwitchDoc Labs
SwitchDoc Labs is pleased to announce a new partnership with Red Pitaya.   We will be selling their products through our channels and developing new and innovative content and software for their Red Pitaya Open Source Test and Measurement platform.
What is Red Pitaya?
The Red Pitaya is a credit card-sized, open-source test and measurement board that can be used to replace most measurement instruments used in electronics laboratories. With a single click, the board can transform into a web-based oscilloscope, spectrum analyser, signal generator, LCR meter, Bode plotter, and microcontroller.
Red Pitaya can replace the many pieces of expensive measurement equipment found at professional research organisations and teaching laboratories. The device, that based on Linux, includes an FPGA, digital signal processing (DSP), dual core ARM Cortex processor, signal acquisition and generation circuitry, micro USB socket, microSD card slot, RJ45 socket for Ethernet connection, and USB socket – all powered from an external power adaptor.
Red Pitaya is an open-source measurement and control tool that can replace many expensive laboratory instruments. Red Pitaya is at the heart of an ecosystem that consists of Bazaar, a marketplace where downloadable applications are available within a single click, and Backyard, an organized repository containing the corresponding open-source code, documentation and development tool.
It is an incredible tool and platform for building your FPGA based instrumentation and will always be adding new instruments.
Even supports GROVE Connectors!
Works with Windows, Mac and Linux.
Contains:
Oscilloscope
Signal generator
Spectrum analyzer
Bode analyzer
Logic analyzer Basic
Marketplace for new Instruments
Red Pitaya STEMLab Kit Includes
Red Pitaya STEMLab 125-10
Preloaded SD card (4GB, C6)
Interchangeable power supply
Ethernet cable (1m)
Oscilloscope probes (2pcs)
Basic Logic Analyzer
SMA to BNC adapters
Acrylic case for STEMlab board
50Ohm termination (2pcs)
Wi-Fi dongle
T part (2pcs)
1-year Visual programming License
Sensor Extension Module
The Edu Kit includes the STEMLab 125-10 board.  STEMLab 10 has 10-bit input/output channels and is perfect for universities, students, and makers. The other differences are explained below.
The STEMLab 125-10 has 256MB
The STEMLab 125-10 requires a USB to serial converter for console connection
Power consumption for the STEMLab 125-10 is 5V, 1.5A max
Related
Looking For A Specific Topic?